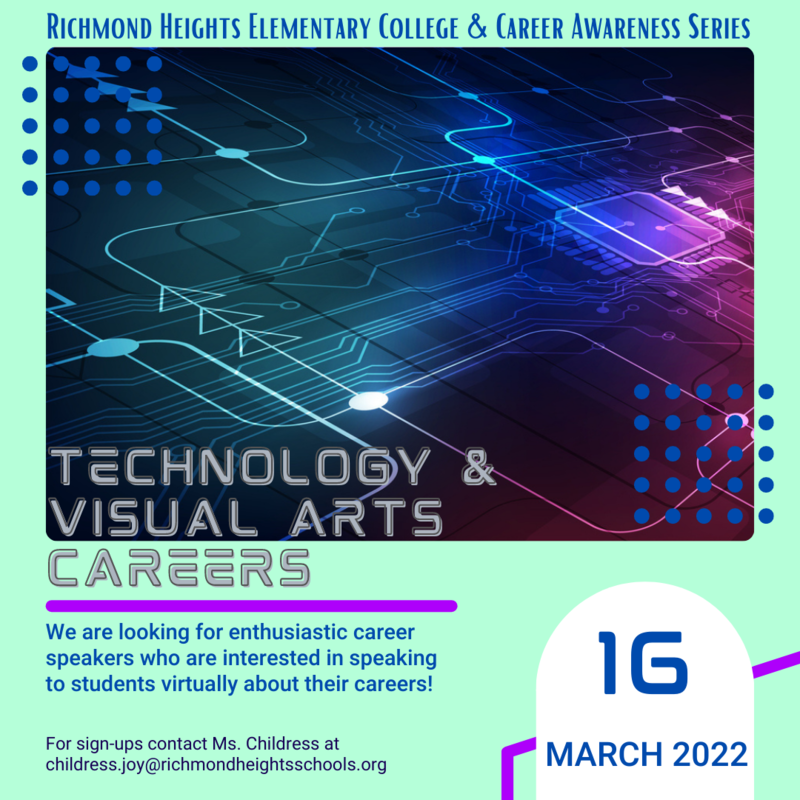 As we continue our College and Career Awareness Series we are looking for career speakers in the Technology and Visual Arts career fields to sign up as career speakers.
The purpose of the College & Career Awareness Series is to:
Provide a realistic picture of the workplace.

Help students make the connection between school and the workplace.

Elevate students' comfort level in interacting with adult professionals.

Enable students to begin identifying areas of career interest.
This event will be held on Wednesday, March 16, 2022, from 10 - 1 PM. Teachers, please reach out to anyone you may know that may be interested in participating and send them the google form below to complete the sign-up form by March 14th, 2022.
Career Speaker Series Sign-Ups
Career speakers will have 20 minutes to speak to students and there will be about a 10 minute break time between each speaker. The last speaker will conclude at 12:50 PM. Thank you!