Richmond Heights Secondary School Counseling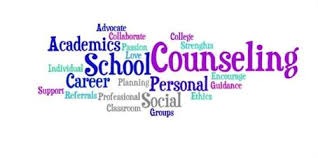 Thank you for visiting my counseling page. I hope that parents, faculty, students, and community members will be able to find the information and resources useful. The role of the school counselor is to help students in the areas of academic achievement, career, and social/emotional development, and ensure all students become successful, well-adjusted adults of the future.

NEW GUIDANCE GOOGLE SITE!
Transcript Request Form (Current Students ONLY)
Upcoming College Visits