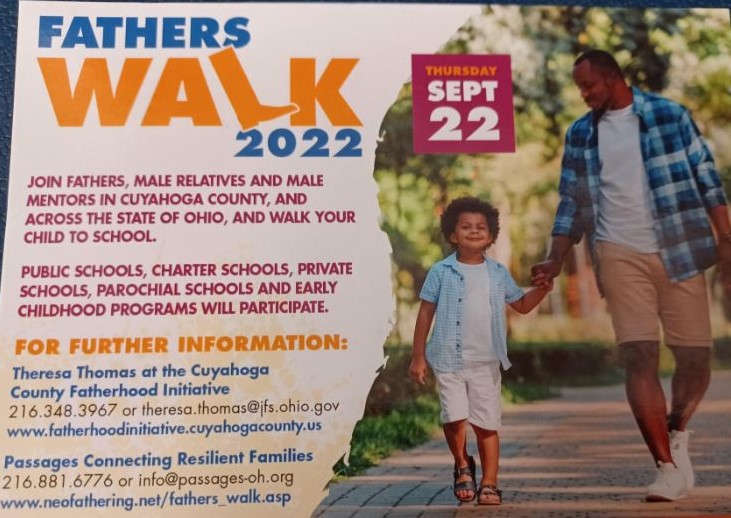 Save the date. More details to come!
Fathers Walk
The 17th Annual Fathers Walk will be Thursday September 22, 2022 for schools and early childhood programs throughout Cuyahoga County and across the State of Ohio.

Fathers and other male mentors are encouraged to be involved in their child(ren)s education on this date and throughout the school year! Please support the thousands of fathers, uncles, grandfathers, stepfathers, foster fathers, brothers and mentors that step up to support the education of children in their lives.

Search #NEOFathersWalk or #FathersWalk on twitter for inspirational videos and photos.

The 2020 Fathers Walk was a virtual event, sponsored by WKYC Studio and hosted by the Cuyahoga County Fatherhood Initiative, Passages and the Healthy Fathering Collaborative. Click here to view it!