There is one more week until our 🚌 Stuff the Bus event! On Wednesday, July 6, we are inviting our entire Spartan Nation to join us in filling the yellow school bus with school supplies. All of the items (including any cash donations) will benefit the students of 🏫 Richmond Heights Local Schools. ➕ As an added bonus, 🍖 Goodfellas BBQ will have food available for purchase and guests can enjoy music by 🎶 Forecast! #RHSpartanPride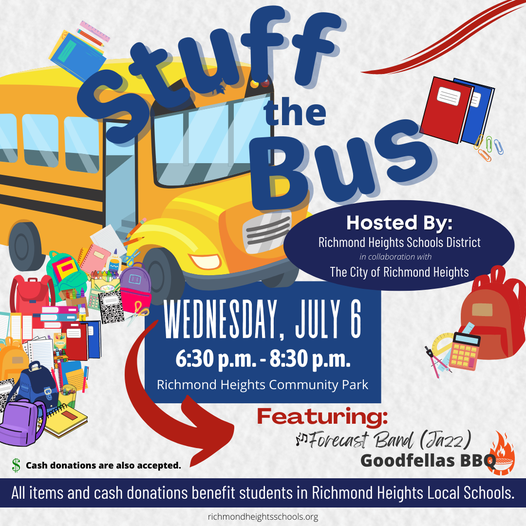 Spartans, slow progress is still progress! No matter what, ➡️ just keep going! #RHSpartanPride #MotivationalMonday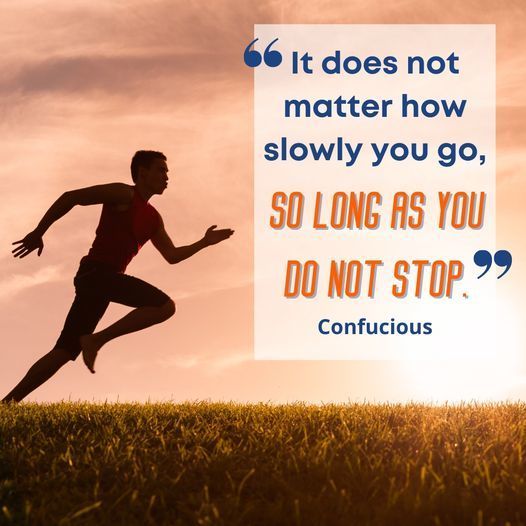 🤔 How many school supplies does it take to completely fill up a school bus? 🤔 Richmond Heights Local Schools, in collaboration with the City of Richmond Heights, is hosting a 🚌 Stuff the Bus event on Wednesday, July 6! Our entire Spartan Nation is invited to fill the yellow school bus with ✏️ pencils, 📓 notebooks, 🎒 backpacks and other supplies during the event. All of the items (including any cash donations) will benefit the students of 🏫 Richmond Heights Local Schools. ➕ As an added bonus, 🍖 Goodfellas BBQ will have food available for purchase and guests can enjoy music by 🎶 Forecast! JOIN US for an evening of giving, food and entertainment while we help prepare our Spartans for the upcoming school year! #RHSpartanPride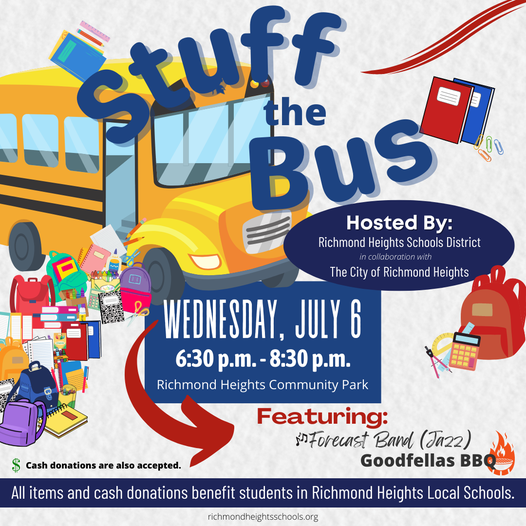 Whether it's spending time with those you care about, learning a new skill, or going on an adventure, 💪 don't let opportunities pass you by! #RHSpartanPride #MotivationalMonday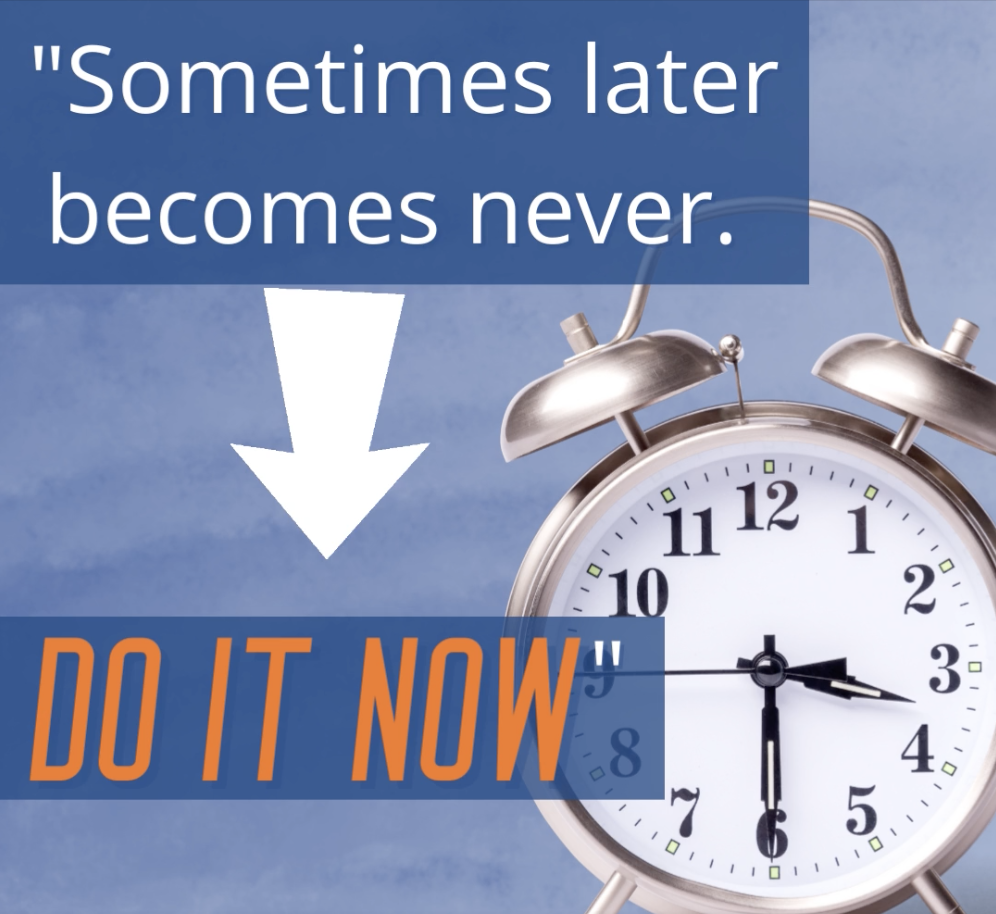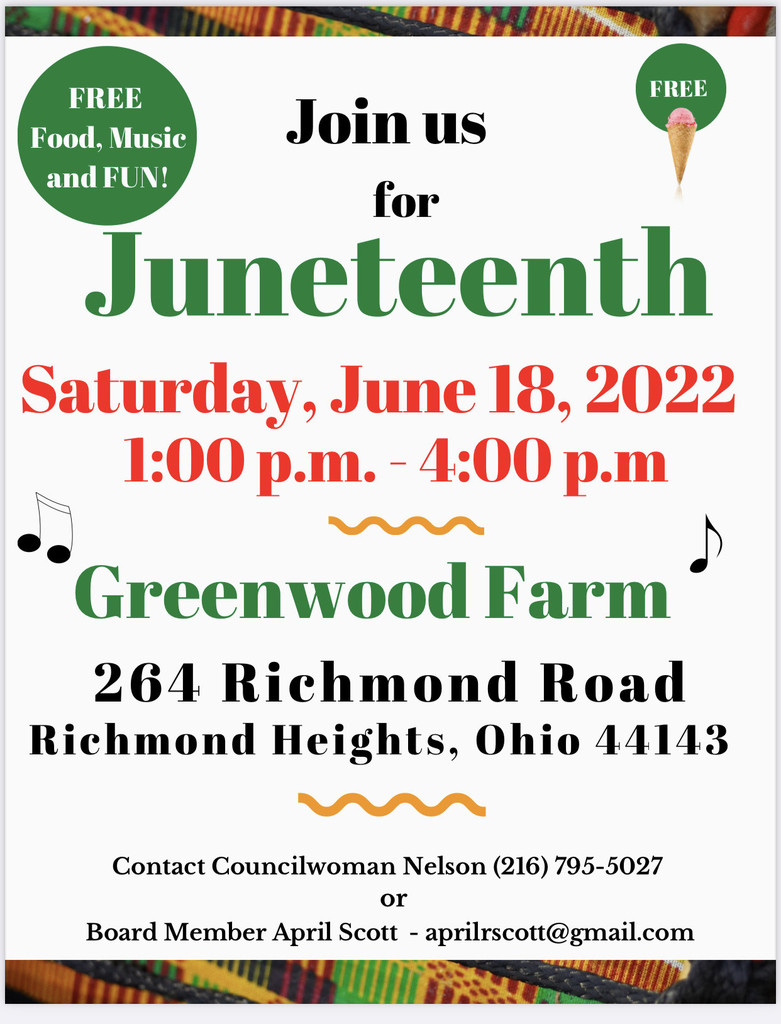 Mark your calendars: JULY 6th !! We're hosting our first ever "STUFF THE BUS EVENT" where you can donate school supplies for the Richmond Heights School District Enjoy the smooth sounds of the Forecast Band Stop by the Goodfellas BBQ food truck for finger-licking eats Meet us there July 6th at 6:30pm at The Richmond Heights Community Park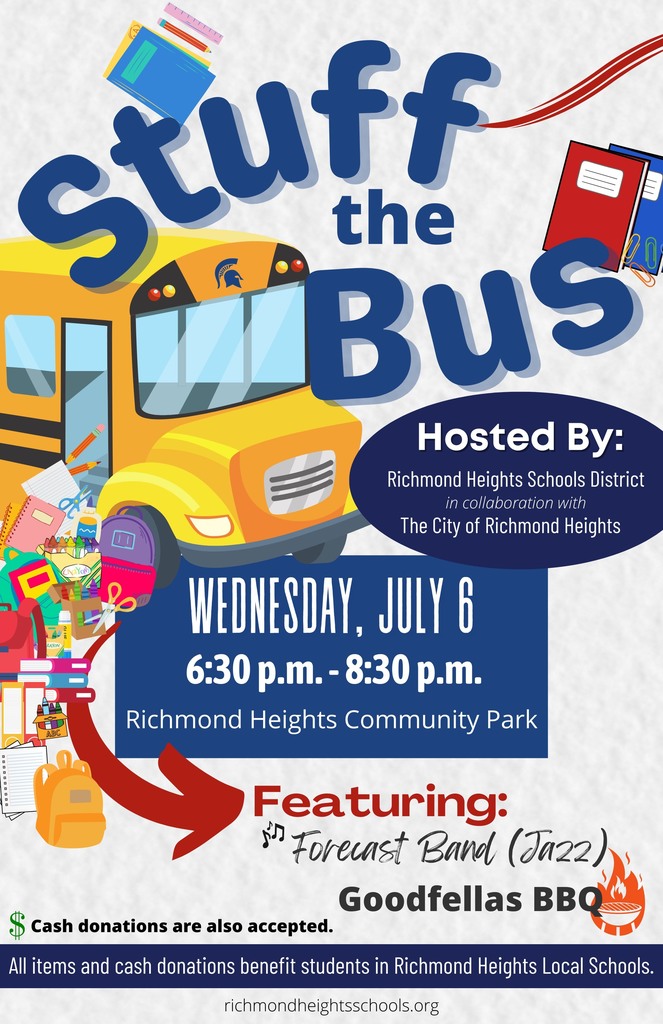 Join us this evening for a Richmond Heights High School Information Fair via Zoom, this evening at 6:30 pm ZOOM DETAILS: CALL IN #: 1-646-558-8656 | ZOOM ID: 913 1492 529 Did You Know? YOUR CHILD CAN EARN A FREE ASSOCIATE'S DEGREE WHILE STILL IN HIGH SCHOOL Innovative electives such as Digital Recording, Toxicology, and Social Justice through Art are offered! Students can participate in paid internships in manufacturing with Parker Hannifin, Swagelok or Lincoln Electric, giving them a jumpstart on their future career Click the link below for more details... Virtual High School Information Fair ->
https://5il.co/1bpw2

No matter what may come your way this week, ➡️ stay positive! #RHSpartanPrid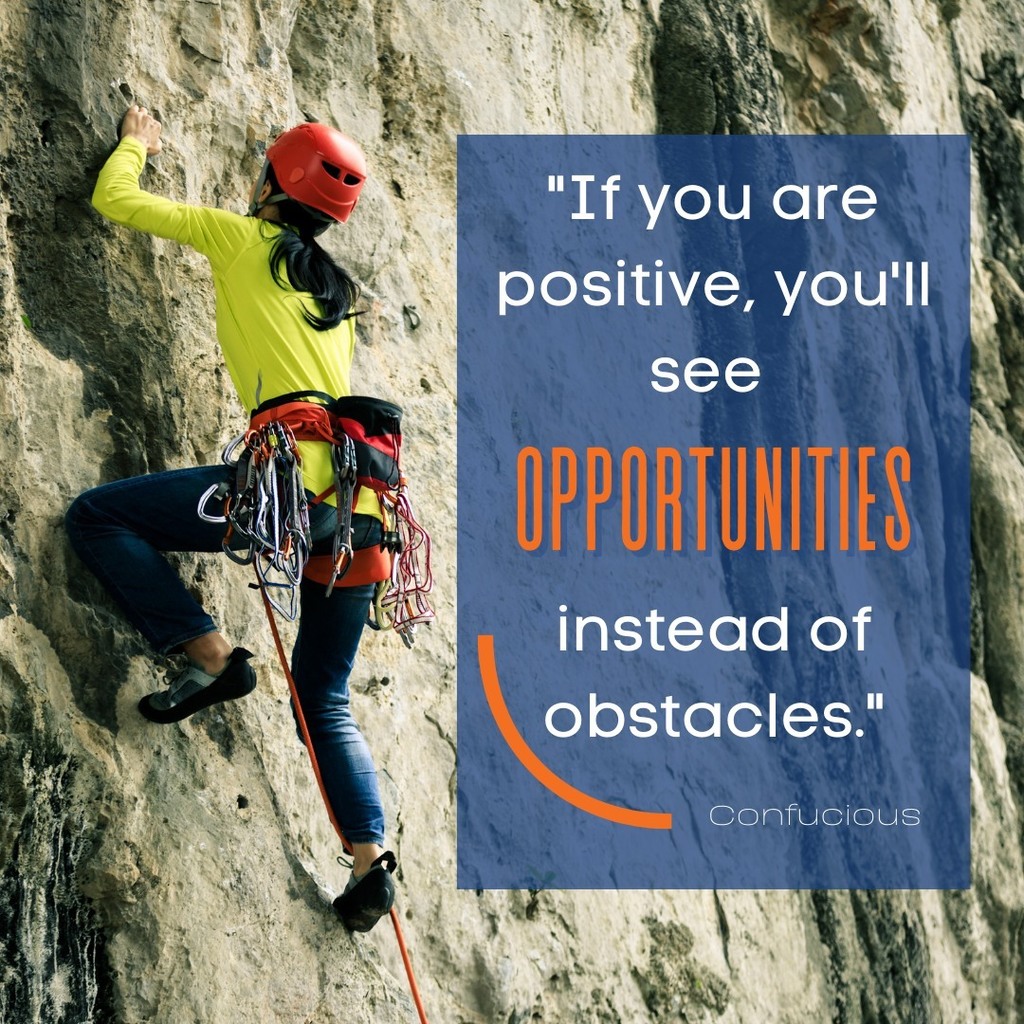 🎨 We are blown away by the artistic creativity of our Spartans! 🎨 #RHSpartanPride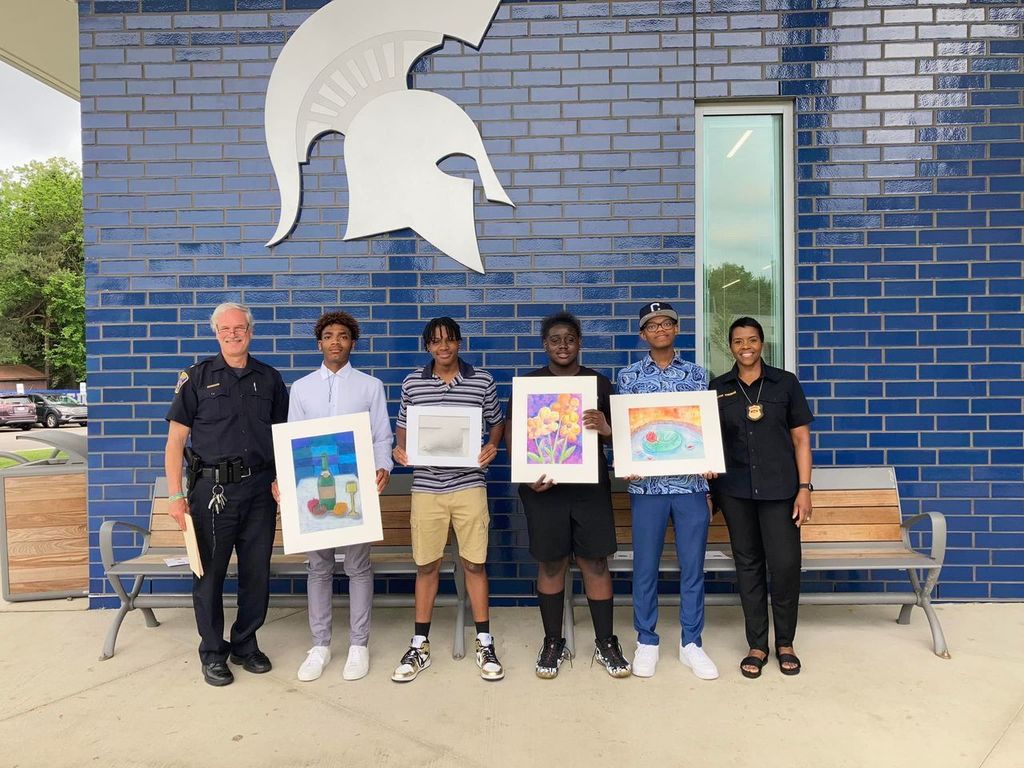 SPARTAN Summer School Experience School Bus Routes. Beginning June 6, 2022. Please click on the link to see schedule details
https://5il.co/1bfzl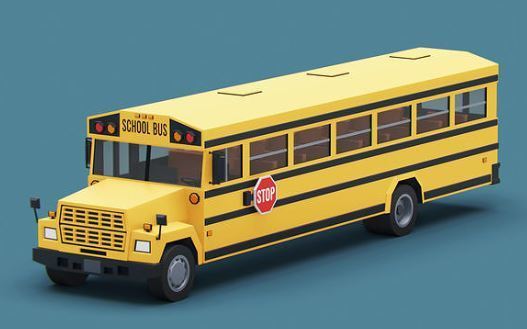 SPARTAN FOOTBALL IS BACK!!!!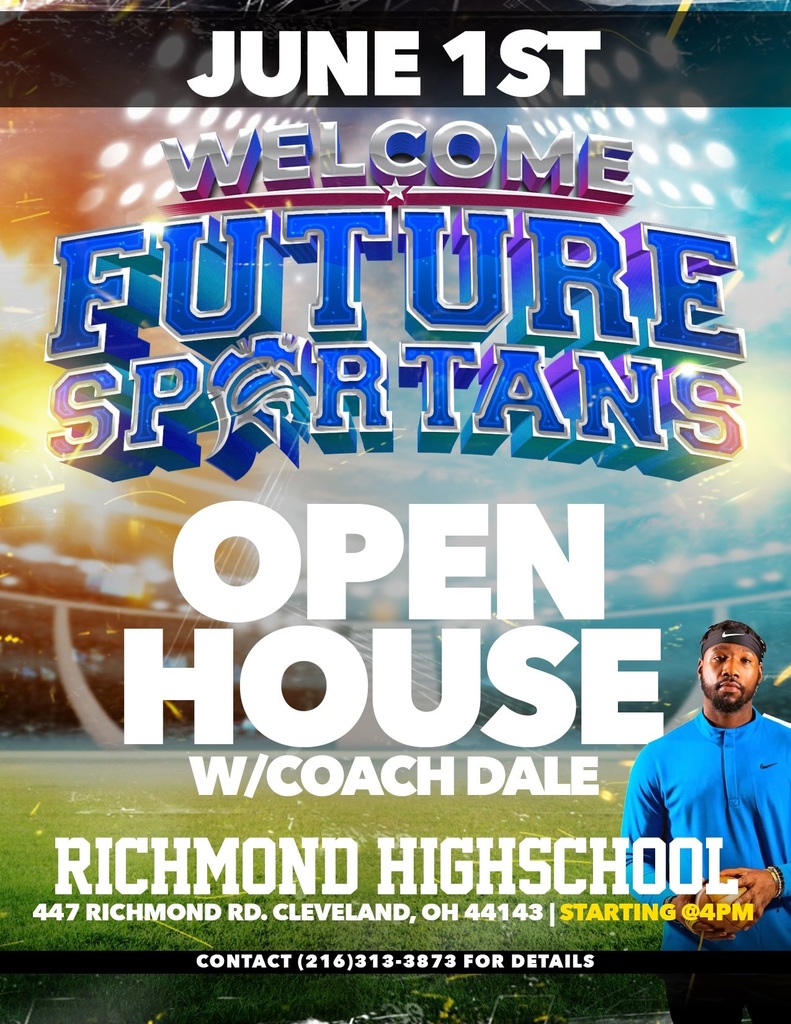 CONGRATULATIONS to the 🎓 Richmond Heights Class of 2022! 🙌 To say we are proud of you would be an understatement. We know that you are off to do great things and we are here to support you every step of the way. Spartans, now is the time to go out and shine your ✨ light in this world! #RHSpartanPride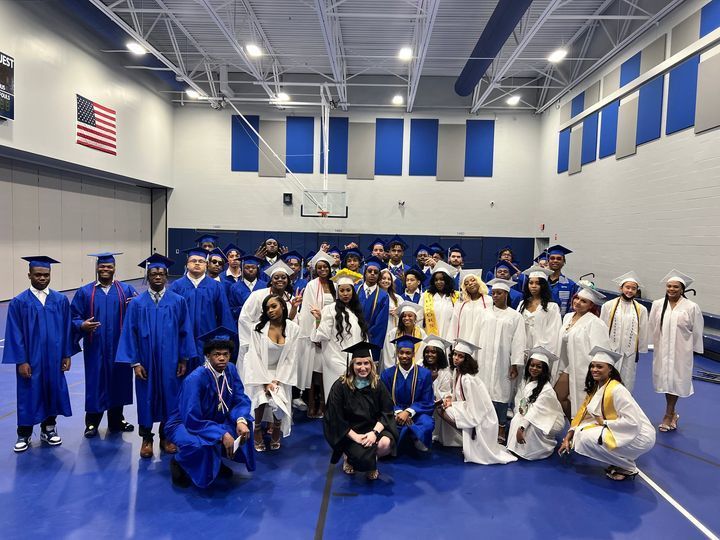 Ideastream® is 🎙️ on air 🎙️ with Richmond Heights student, Kyla Bowling! In this segment from the Sound of Us Initiative, Kyla discusses ♻️ recycling in her hometown and school. Visit
https://tinyurl.com/2znke3a7
to find out more on Kyla's quest to make this world a greener, cleaner place to live! #RHSpartanPride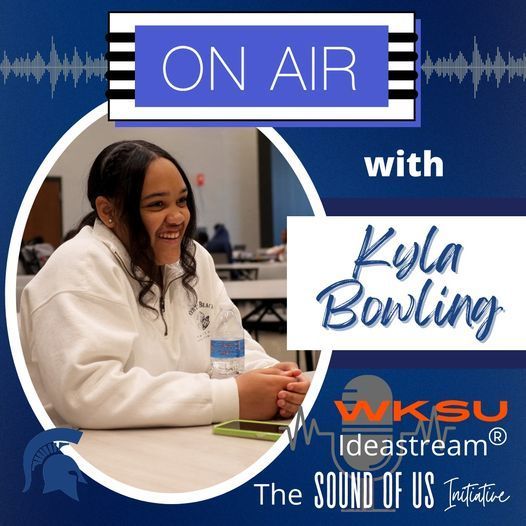 Join us at the MOMents with MOM event tomorrow, Friday, May 13th from 7:45am-9:45am in the high school cafetorium. Enjoy a continental breakfast and record memorable MOMents in our 360 photo booth before heading off to work for the day. We look forward to seeing you! Click the following link to RSVP for this event:
https://forms.gle/jHWQUUWBGp1d1Dxz8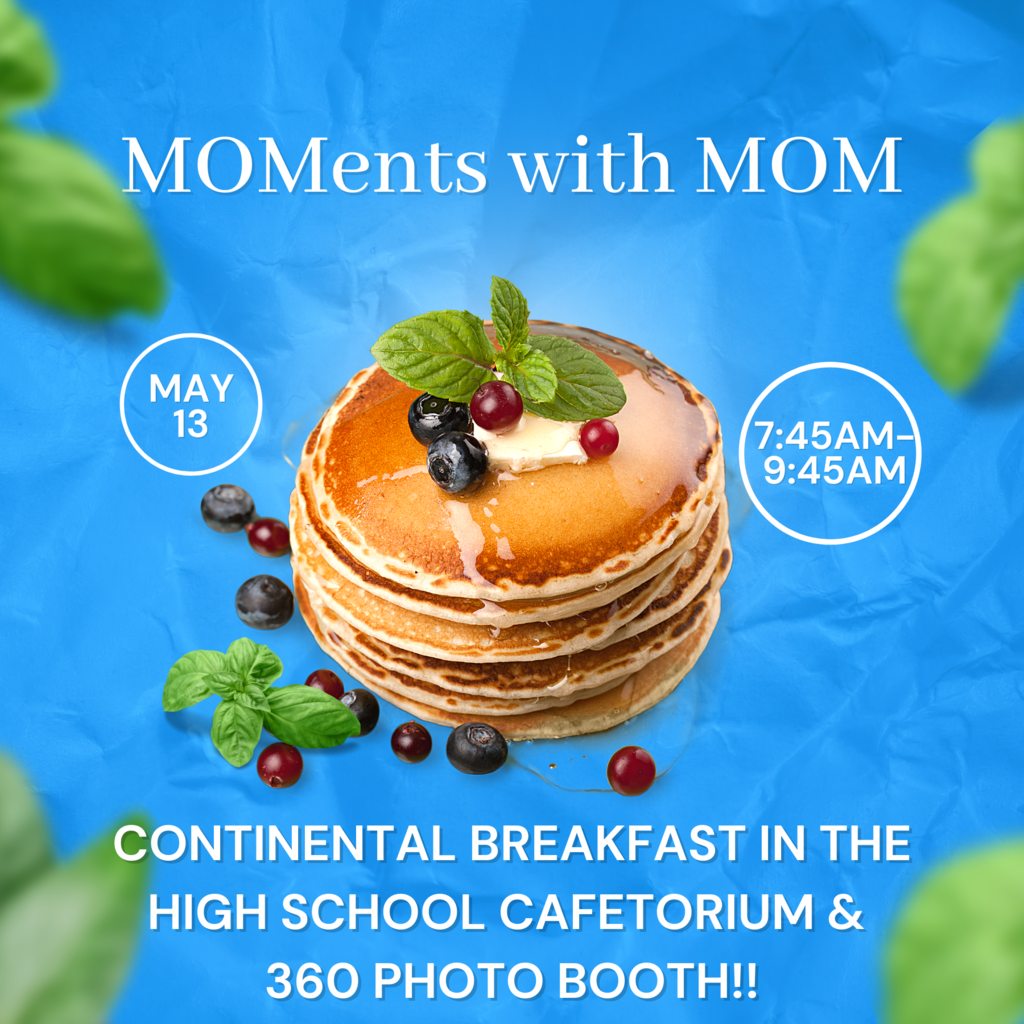 Richmond Heights Summer School is for Richmond Heights School District students only. Students must attend Summer School to participate in Summer Camp activities in the afternoon. Students arrive at 8:30 a.m. for breakfast and academic sessions begin at 9:00 a.m. Students attend classes from 9 - 12 p.m. Lunch is served at 12 p.m. Summer Camps are from 1 - 3pm. Transportation is provided to and from home each day. There will be NO Summer School on June 20th. Please submit 1 form for each child. Registration deadline is May 27, 2022 Summer Camp Coordinators Contact info: Curtis Boykins: Wraparound Coordinator (
Boykins.curtis@richmondheightsschools.org
) _______________________________________________ Joy Childress: Academic Readiness Coordinator (
Childress.joy@richmondheightsschools.org
) Click this link to register ->
https://docs.google.com/forms/d/e/1FAIpQLScnWm3cDEbohdDzI5N_Iv6DSgiFSxTwlpTJtbEJ6-pMmbKuUg/viewform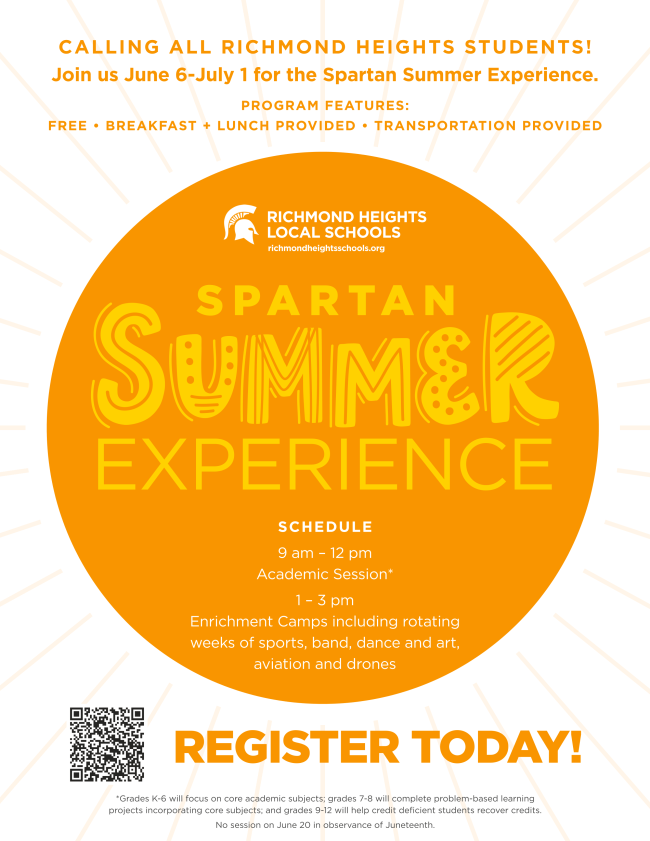 Public Notice: Richmond Heights Local Schools Legal Notice Attention: Food Service Management Companies Richmond Heights Local Schools is requesting proposals for school food service management services. The Food Service Management Company would provide management services according to requirements of the U.S. Department of Agriculture and the Ohio Department of Education. Click this link for more details:
https://5il.co/19vum

🗳️ Be sure to vote TODAY, Spartans!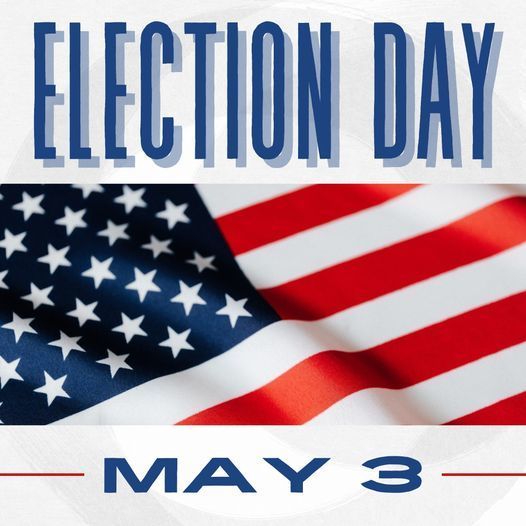 "At Richmond Heights Secondary School, students in tenth, eleventh, and twelfth grades can take Music Production, taught by Mr. Delgado. The class challenges students to create their own unique beats. This year's class did a great job of creating beats, but took it one step further by using the beats in audio stories they created that answer tough questions about life. This week's A+ Award goes to the Music Production class at Richmond Heights Secondary School for asking the tough questions and showing their creativity." Ideastream NewsDepth A+ Ckick thi link to view the segment>>
https://youtu.be/wKet446WLCc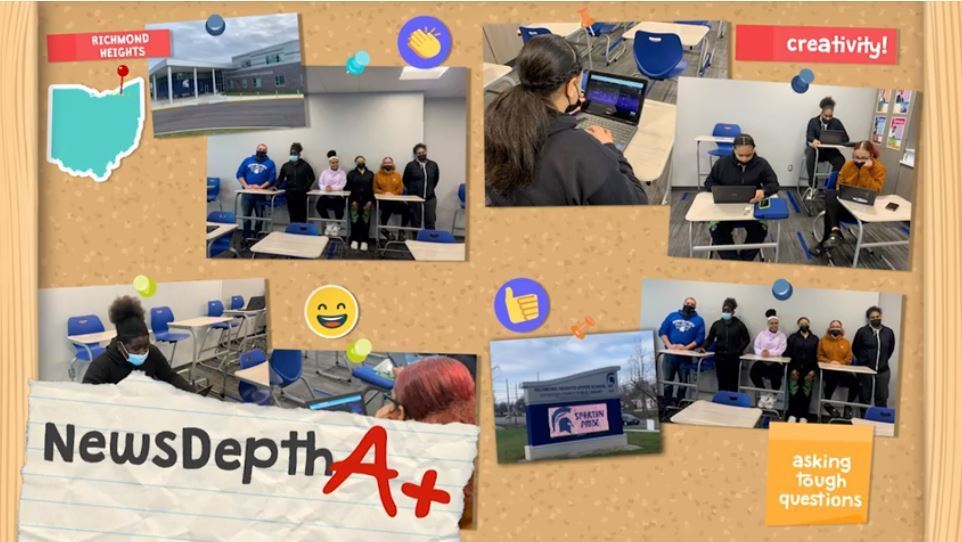 Happy 📝 Administrative Professionals Day 📝 to the individuals who serve as the backbone of our district! Many of them work behind the scenes to keep our schools running smoothly. We appreciate their dedication to our Spartans! #RHSpartanPride #AdminProfessionalsDay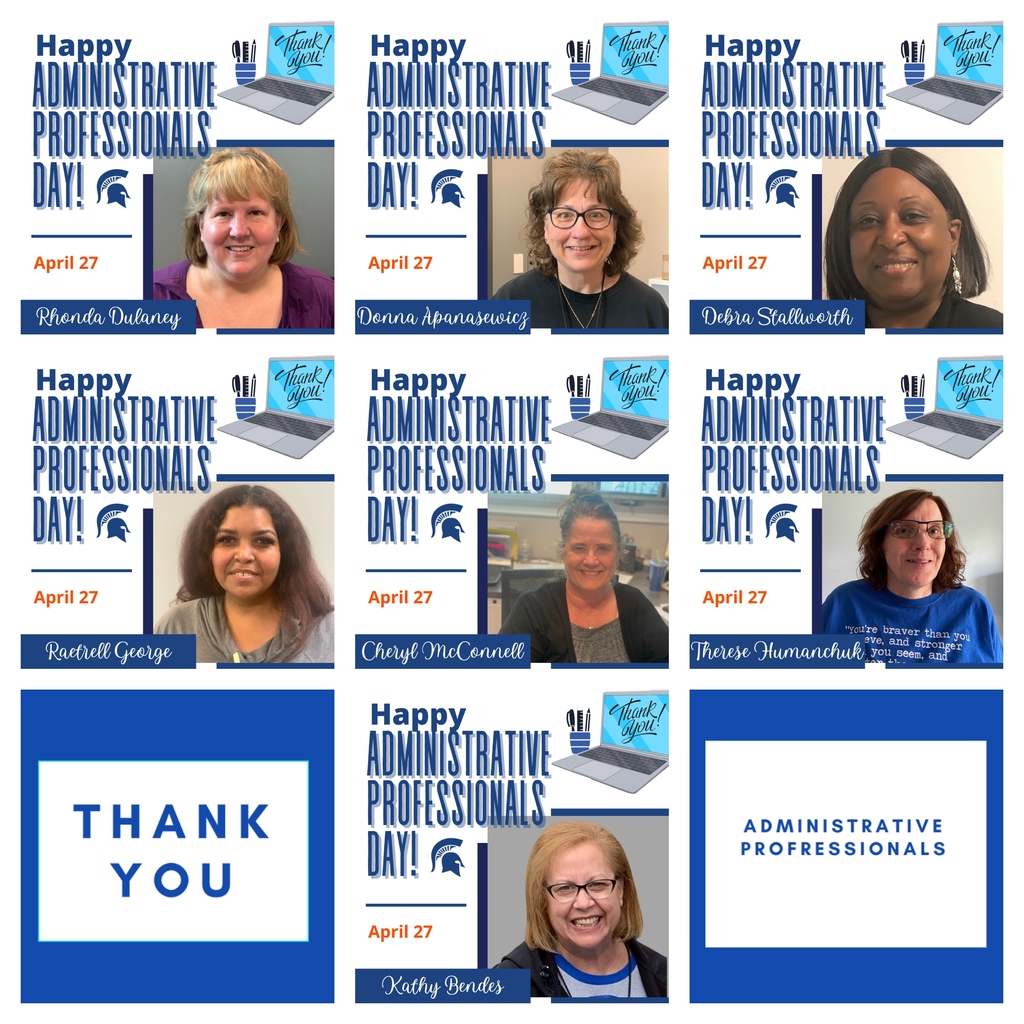 ❓Did you know❓You can stay connected to our district by following us on our social media platforms! You can also download our FREE app 📲 today! ➡️ For Android users:
https://bit.ly/3mj7m14
. ➡️ For iPhone users:
https://apple.co/2ZqEz0G
. Don't miss out on all that is happening in Spartan Nation! #RHSpartanPride