SUPERINTENDENT'S MESSAGE
Superintendent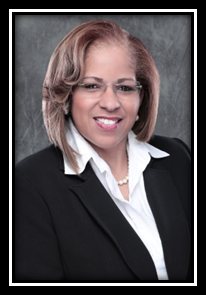 "It's a New Day for The Richmond Heights Way"
Dear Parents, Staff and Community Members,
I began my tenure with Richmond Heights Local Schools in 2014, and am astounded by the progress we've made since that time. We adopted a strategic plan in 2015 that serves as the roadmap for how we are developing our school system into a first choice district. Additionally, we set a new vision, mission and core beliefs that reflect our goal of providing an equitable, high-quality education for every student.
More recently, we opened a 21st Century Learning Center that demonstrates our commitment to the community of Richmond Heights. The Upper School serves students in grades 7-12 but is also home to the Richmond Heights branch of the Cuyahoga County Library; YMCA Silver Sneakers fitness program for senior citizens; a multipurpose cafeteria for community-wide events; a gymnasium that supports school teams and the city's youth basketball program; and an after-school program for all residents in grades 7-12.
We are continuously working toward our mission of preparing students for life beyond high school through innovative programming such as our Early College Early Career Program and post-secondary opportunities, aviation classroom, and Makerspace.
We know we couldn't accomplish all that we do without the support of our community, and for this, I thank you. I can't wait to see what the next chapter has in store for our schools and the community we call home.
Renée T. Willis, PhD
Superintendent of Schools
Bio...
Dr. Willis' story is one of resilience, perseverance and faith. She is a Cleveland native and a graduate of Cleveland Public Schools. Her class was one of the first to go through involuntary desegregation in Cleveland.
After receiving her undergraduate degree in mathematics from Spelman College, Dr. Willis worked briefly at the NASA Lewis Research Center, but quickly learned that propulsion engineering was not her life's calling. She returned to school at Baldwin Wallace University to become a certified math teacher. She promptly began her career in education, which now spans 30+ years, in the Cleveland Heights-University Heights City Schools as a teacher and principal.
Her Ph.D. is in Urban Education from Cleveland State University. Dr. Willis has been the superintendent of the Richmond Heights Local School District since 2014. Prior to coming to Richmond Heights, she served in senior leadership with the Cleveland Metropolitan School District as its Chief Strategic Implementation Officer, and prior to that, she was the district's Chief Transformation Officer.
The Spartan Quality Profile
Richmond Heights Report Cards
Richmond Heights Course Guide