Superintendent's Message
Superintendent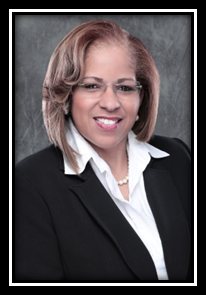 "It's a New Day for The Richmond Heights Way"
Dear Parents, Staff, and Community Members,
On behalf of the Richmond Heights Local School District I am delighted to share with you the initial workings of our new Strategic Plan that will ultimately transform our District. "The Dawning of a New Day" is a mantra that I began promoting upon my acceptance of the superintendency in August, 2014. My first year was a benchmarking year for me. It was full of audits that ranged from financial to academic. Once our baseline was established, we began to devise a roadmap that will help guide us to the vision of what we have for our schools and community in the year 2020.
We began our strategic planning process in January, 2015 by securing the services of Synergy Marketing Strategy & Research, Inc. Under their consultation, and with the consummate volunteer work of Richmond resident Judy McElroy, who served as my Volunteer Executive Assistant for Strategic Planning, we assembled a Strategic Planning Steering Committee that began the hard work of facilitating all of the stakeholders that desired to have input into this process. I stop now to offer my sincere appreciation to each and every person that gave input, whether it was by attending a forum or completing a survey. Your voice has been heard and it will undoubtedly be reflected in our new mission, vision, core beliefs and overall plan.
Our school system and our city are at a defining moment in history. The City of Richmond Heights with its Forward Look and the Local School System on the Dawning of a New Day must work together to transform into a place where a high-quality education with equity for all is the new status quo. Our joint commitment must be to prepare individual learners, whether preschool age or whether senior citizens learning a new life skill or hobby. All learners along this continuum will have to navigate an evolving global community, despite the comforts and borders of our small, quaint Richmond Heights.
New Day 2015-2020 defines succinct steps that will be taken over the next five years that will transform our district into a first choice school district, as we understand that educational choices abound in this day and age. Our world is forever changing and the simple things in life are becoming more complex with each passing day. We are positioning ourselves to embrace the change by re-strategizing and re-equipping our district staff for the 21st Century and beyond. I echo the sentiment of President Barack Obama who stated in a speech back in 2008 "We are the ones we've been waiting for." Please join me in accepting the challenge to make the collective investment in our students, their future, our city, and its residents. We Look Forward to your continued support and participation as we begin the New Day journey.
We are Spartan Nation,
Renée T. Willis, PhD
Superintendent of Schools